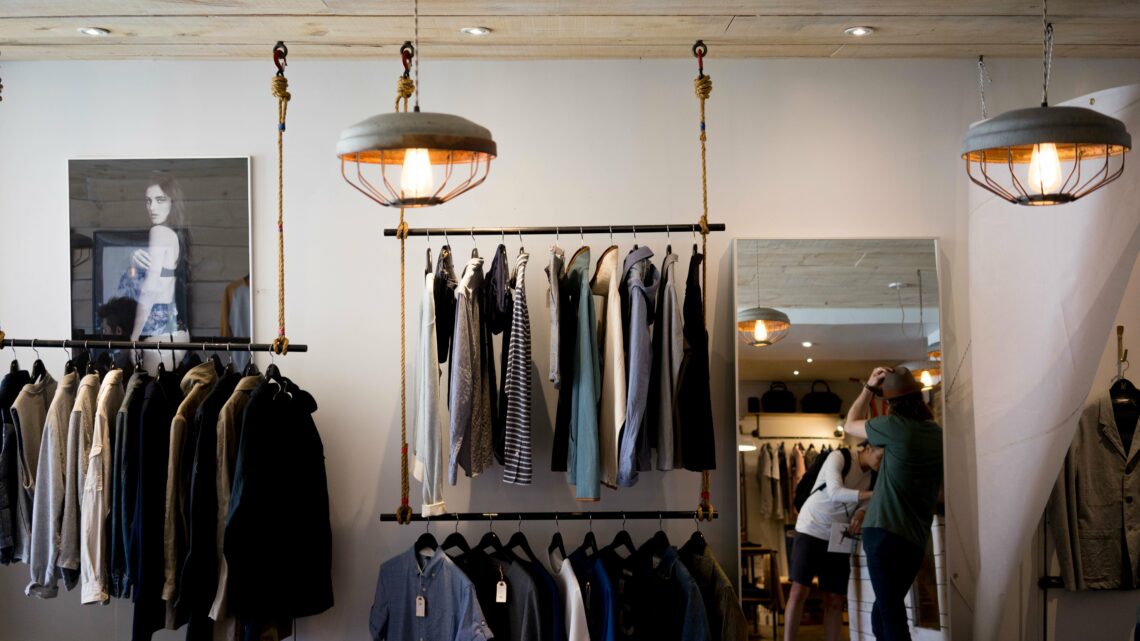 The best clothes for men
April 30, 2020
Sometime, you are struggle in selecting the band of clothes and you don't know what is your favorite clothes brand and style for using in every single day. This article is illustrating on the best clothes for men.
For selecting the clothes brand, it based on your requirements because people have difference requirements, need and want, such are social awareness recognition, keep low profile with expensive brand, related to the job or career, or other options, for an idea you can click here , top 10 clothes brands.
This article we will instruct you what is the best clothes for men which rank by same organizations or popular use around the world cause you to image your favorite clothes, couples or husbands.
WHO ARE RANK THE BEST CLOTHES?
There are many ways or mechanics for rank the clothes brand base on the organization, but today I would like to introduce the best clothes ranked by Rank a Brand. Why we trust on Rank a Brand?
Rank a Brand is an international community of responsible consumers who want to buy sustainable and fair products or services. It exists to enable consumers to make responsible shopping choices and to put pressure on brands to become more sustainable, socially responsible and transparent. It was founded in 2009 by Niels Oskam. Under his leadership Rank a Brand has become one of Europe's largest brand-comparison sites on sustainability and corporate social responsibility.
HOW DO RANK A BRAND RANK?
To make a rank, Rank a Brand has many ranker who join its community and apply to the Rank a Band's requirement such as al members would not exist without the active participation of a large group of volunteers. These ranker research the sustainability and social responsibility of sectors and brands.
The ranker is the heart of Rank a Brand. This group makes sure all the brands we have ranked have up-to-date scores on its website. On a voluntary basis, they search through brand websites, CSR reports and other public sources to find the answers to our questions.
Rank a Brand also has a group of volunteers who do other roles, for example in communication, fundraising, website and IT. You can help or joint with Rank a Brand as well. To date, more than 50 ranker are involved in its research of sectors and brands and new ranker join it regularly.
Please noted: For sustainability in fashion, clothing and shoes, it is important that international labor rights are respected in the clothing factories, such as the ban on child labor. Sustainable fashion also includes the use of eco-friendly fabrics and reducing carbon emissions. Compare below how the fashion brands perform on our sustainability criteria.
BEST CLOTHES FOR MEN-You need to know
Let take a look for the best brand in more detail you need to know, there are many ranked labels or grades that ranked by Rand a Brand, but we just show you only two top clothes band with grade A which rank by Rank a Brand as following:
VAUDE – Grade A,Top Brand: Buying!
Sustainability summary
Vaude has achieved the A-Label. We therefore highly recommend Vaude's jackets, pants and other outdoor & sports clothing. In the domain of climate protection Vaude scores points with their use of renewable energy. Regarding environmental protection, Vaude scores points for their collection that is partly made of environmentally friendly materials and / or bluesign® certified, and for their packaging and waste policies. As a member of the Fair Wear Foundation (FWF), Vaude is actively involved in improving the working conditions for its suppliers and reports transparently on the results. A list of suppliers has also been published.
Brand owner: VAUDE Sport GmbH & Co. KG
Head office: Obereisenback, Germany
Sector: Sport & outdoor clothing
Categories: Male, Female, Kids
Free Tags: Bags, Caps, Shirts, Pullover, Jackets, Dress, Shoes
SAINT BASICS – Grade A,Top Brand: Buying!
Sustainability summary
Saint Basics has achieved the A-label. Saint Basics is one of the most sustainable underwear brands and we therefore recommend buying this brand.
Brand owner: Saint Basics B.V.
Head office: Den Haag, The Netherlands
Sector: Lingerie & underwear
Categories: Male, Female, Baby
Free Tags: Shirts, Boxers, Tops, Bottoms, GOTS, Organic Cotton
WHERE SHOULD YOU BUY CLOTHES?- Online stores
You can order buy the clothes through online store with easy and fast process, whereas the delivery is more convenience for you. Please not that before you make order you make your side that fit to the product, if you don't know about your side click here for checking the method of measuring the clothes and then making your order in the right way.
Below is the clothes online stores for men you can order. Please not that I am very appreciate if you buy the clothes from this website because I can earn commission from your buying and do not impact on you price because the same as you buy direct for the clothes web store by paying with the same prices.
There are many online store in the e-commerce community, but today I will want to introduce the Amazon Online Store because this website contain of million product that listed in and there are many locations in the world such as The U. S, Canada, most countries in European, and same in Asia for more detail please click here for Amazon online shopping store, fast and easy.
CONCLUSION
After you read about this article, I hope you will bright about, and know how to ranks the clothes brand to help your decision-making of chosen the best clothes for you.
Above mention, just the same part of ranking by Rank a Brand, but there are many ways for brand the clothes such as ranked by the total company brand income, popular using, top star and well-known people recommendation, total sale per each period I.e. monthly, quarterly, semester, or yearly, and props.
Thus, you can select the way or method you want and make sure you love it and do not make you disappoint after buying. Remember please check your size again before you make an order.
If you have any question or any doubt, do not hesitate to contact us. Please share your idea if you need add by dropping the comment below.