American Manufacturer, Wrangler jeans and other items related the clothes and workwear. This company establish in 1904 with the original name is Hudson Overall Company (1904-1947), head office located in Greensboro, North Carolina, USA is Country Club of Hudson. Wrangler is Founded by Mr. C. Hudson.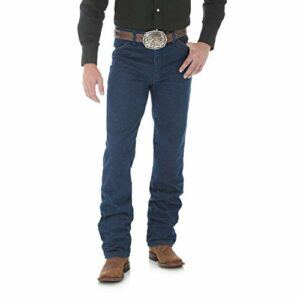 Wrangler information details
The Blue Bell Overall Company produced the first Jean and naming as Wrangler and become the official brand in 1940, Blue Bell employed Mr. Bernard Lichtenstein, Polish, as the designer the jean for Cowboy Association related with Rodeo sport, the professional sport in Spain, Mexico, and later Central America, South America, the United States, Canada, Australia, New Zealand, and the Philippines and got more support from the Well-known Rodeo riders for his new designs.
In 1947, The company introduced the short, 13MWZ style, the thirteenth version of men's jeans with zipper that available until present. After that the company continuing introduced other products line for their customers.
Wrangler Products
The main products of Wrangler are
Men Products: Jeans, Pants, Shorts, Tees, Shirts, Jackets, and Sweatshirts.
Women Products: Jeans, Shorts, Dresses, Skirts, Tees, Shirts, Jackets, and Sweatshirts.
Wrangler's stores locators
There are many stores in the world such included
Australia
India
Indonesia
Japan
Philippines
South Africa
Thailand
Asia Pacific
The keys of developing Wrangler's products
Indigood™ Foam-dyeing: It takes a lot of water and energy to create denim's recognizable indigo shades. That's why Wrangler have developed Indigood™ to change the way that dye the fabric. It includes a innovative foam-dyeing process that uses 100% less water and wastewater is virtually eliminated. Next to that, both energy use and waste are reduced by more than 60% when compared to conventional denim dyeing. This pioneering technology promises to revolutionize the whole denim industry.
Cotton: it starts with this, because cotton is the primary material in Wrangler's products, it can have a big impact on the world—for better or worse. In 2014, Wrangler partnered with the Better Cotton Initiative (BCI), an organization that aims to make global cotton production better for the people who produce it and better for the environment. Each year, Wrangler and its sister brand, Lee, increase the volume of BCI cotton we purchase—from 700 metric tonnes (MT) in 2014 to 12,476 MT in 2017.In addition, because the majority of Wrangler's cotton comes from the U.S. growers, we have a separate aim to increase the sustainability of our U.S. cotton supply by 2020 through collaborative training and improvement programs focused on soil health.
Chemistry: Wrangler is careful about what gets into its apparel. Wrangler publishes a Restricted Substances List (RSL) to help all the factories and suppliers follow local, national and international laws. Plus using a system that created with the University of Leeds, called CHEM-IQSM, to test and track what's in the materials that receive. With this system, Wrangler can stop chemicals of concern from ever entering Wrangler manufacturing plant.
Supply Chain: From cotton to rivets, Wrangler want to use materials from suppliers who understand the importance of air quality, water conservation and other environmental and social concerns. That's why Wrangler began training suppliers in 2015 with a science-based curriculum developed with The Sustainability Consortium (TSC), a nonprofit organization working with manufacturers, retailers, suppliers, service providers, NGOs, civil society organizations, governmental agencies and academics to transform the consumer goods industry to deliver more sustainable products
Innovative Products: Where fashion and science collide. Wrangler stays on the lookout for innovations that allow us to make more sustainable products. For instance, after eliminating sandblasting as a finishing process for denim, we began adopting laser finishing several years ago. Currently, all of our owned and operated facilities use this safe, high-tech solution. In 2019, Wrangler will begin incorporating pre-consumer recycled cotton into some of its products to lower our water usage and the need for virgin cotton. The recycled cotton comes from scrap fabric that's never been worn and otherwise would go to waste.
===>>> MAKE AN ORDER WRANGLER JEANS PRODUCTS BY CLIKING HERE <<<===
Wrangler's Icons
The mark of quality, heritage and craftsmanship, Wrangler's 7 Icons are the same today as they were when first developed in 1947. Each element was designed with functionality and comfort in mind, and reinterpreted to meet the everyday needs of the modern denim enthusiast fore more detail please check.
Conclusion
Base on the described above, since established until now, Wrangler has 115 year long, but still keep its reputation and quality of the products to be the best in the world.
Even if I am a Cambodian people but always support the Wrangler's products and love to wear it all the time for most big events in Cambodia and other countries in which have the missions for official or non official meeting. When I wear, I make me so prouder and more confident and have more feeling in dealing with my targeted clients or networks.
Please check the link below for more other product review.
Thanks for reading this articles, If you have any doubts, questions, or discussion about the topic, please drop your comment in the comment's box below.