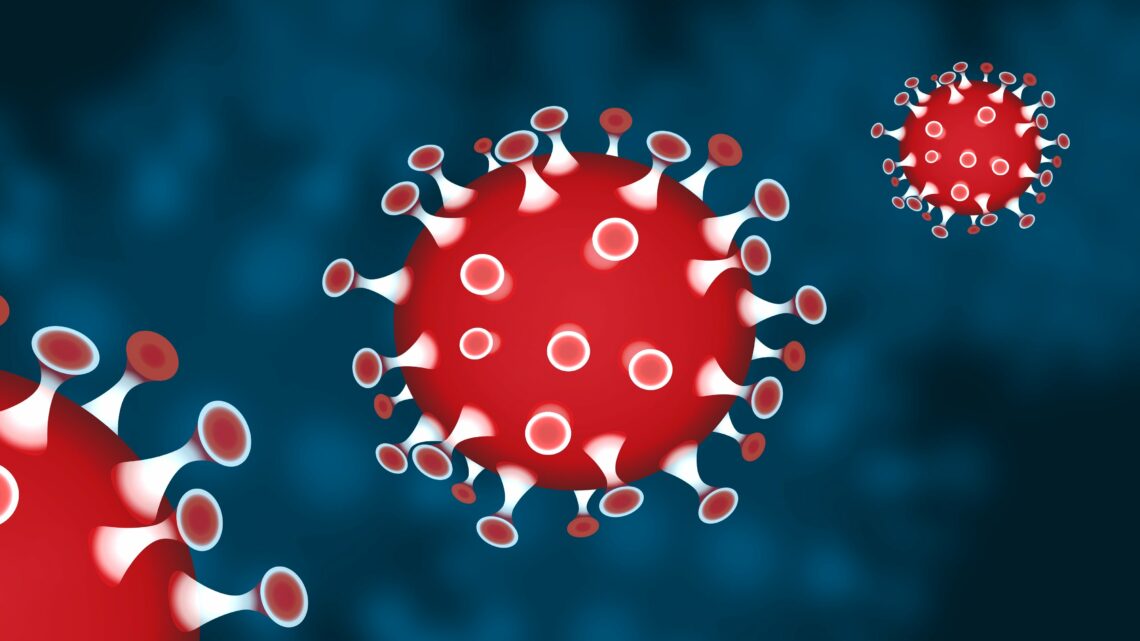 How to avoid covid19?
March 7, 2020
Novel Coronavirus or Covid19 is make the world scaring. Most countries are take priority in the case, currently the United Stated of America (USA) just postponed ASEAN Summit with the Southeast Asia leaders amid coronavirus fears. On Friday, President Trump signed the  $8.3 billion emergency spending package to respond to coronavirus outbreak after passing from the senate on Thursday and the house on Wednesday, which is more than triple the size of the White House's budget request from last week. Some countries are conducted the austerities and preparing protect themselves from the spreading of covid19. This article, How to avoid covid19? will illustrated on the way to protect and treatment the Covid19.
WHAT IS CORONAVIRUS
According to the World Health Organization (WHO) representative office in China heard the first reports of a previously-unknown virus behind a number of pneumonia cases in Wuhan on December 31, 2019. Wuhan is a city in Eastern China with a population of over 11 million.
Coronaviruses are a family of other viruses that infect a wide range of different species including humans. The new virus appear after the six different coronaviruses known to infect humans. Four of these cause a mild common cold-type illness. Since 2002 there has been the emergence of two new coronaviruses that can infect humans and result in more severe disease (Severe acute respiratory syndrome (SARS) and Middle East respiratory syndrome (MERS) coronaviruses). Both SARS and MERS coronaviruses are thought to have originated in animals. They are transmitted via droplets in coughs and sneezes, base on The Science Media Centre.
On Tuesday February10th, 2020, the WHO named the disease caused by the novel coronavirus as COVID-19. The virus itself has been named SARS-CoV-2, as the International Committee on Taxonomy of Viruses (ICTV) have determined that it is the same species as SARS but a different strain of the species.
CURRENT STATISTIC OF THE OUTBREAK
Since then the disease, Covid-19 has hit approximately 98,192 people confirm the cases globally by March 06, 2020. In mainland China, confirmed 80, 711 cases and killing 3,045. The outside of China 17,481 cases and 335 deaths, due to the situation report of the World Health Organization. The disease has been detected in at least 88 countries/territories, with South Korea, Italy and Iran and some other countries.
THE COVID 19 SYMPTOMS
The symptoms of Covid-19 is the people who contained the virus were reported illnesses have ranged from mild symptoms to severe illness and death.
The following symptoms may appear 2-14 days after exposure.
Fever
Cough
Shortness of breath
HOW TO AVOID COVID 19
Due to the stay aware of the latest information on the COVID-19 outbreak, the World Health Organization-WHO instructed international and local public health authority in the purpose of protecting the virus. COVID-19 is still affecting mostly people in China with some outbreaks in other countries. Most people who become infected experience mild illness and recover, but it can be more severe for others. Take care of your health and protect others by doing the following:
1.Wash your hands frequently
Regularly and thoroughly clean your hands with an alcohol-based hand rub or wash them with soap and water.
Why? Washing your hands with soap and water or using alcohol-based hand rub kills viruses that may be on your hands.
2.Maintain social distancing
Maintain at least 1 meter (3 feet) distance between yourself and anyone who is coughing or sneezing.
Why? When someone coughs or sneezes they spray small liquid droplets from their nose or mouth which may contain virus. If you are too close, you can breathe in the droplets, including the COVID-19 virus if the person coughing has the disease.
3.Avoid touching eyes, nose and mouth
Why? Hands touch many surfaces and can pick up viruses. Once contaminated, hands can transfer the virus to your eyes, nose or mouth. From there, the virus can enter your body and can make you sick.
4.Practice respiratory hygiene
Make sure you, and the people around you, follow good respiratory hygiene. This means covering your mouth and nose with your bent elbow or tissue when you cough or sneeze. Then dispose of the used tissue immediately.
Why? Droplets spread virus. By following good respiratory hygiene you protect the people around you from viruses such as cold, flu and COVID-19.
5.If you have fever, cough and difficulty breathing, seek medical care early
Stay home if you feel unwell. If you have a fever, cough and difficulty breathing, seek medical attention and call in advance. Follow the directions of your local health authority.
Why? National and local authorities will have the most up to date information on the situation in your area. Calling in advance will allow your health care provider to quickly direct you to the right health facility. This will also protect you and help prevent spread of viruses and other infections.
6.Stay informed and follow advice given by your healthcare provider
Stay informed on the latest developments about COVID-19. Follow advice given by your healthcare provider, your national and local public health authority or your employer on how to protect yourself and others from COVID-19.
Why? National and local authorities will have the most up to date information on whether COVID-19 is spreading in your area. They are best placed to advise on what people in your area should be doing to protect themselves.
BEST PRODUCT THAT YOU CAN ORDER PROTECT YOURSELF
Bellow is the items that you can buy or order for using in protecting the Covid-19 please check:
1.Safety Mask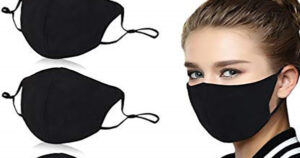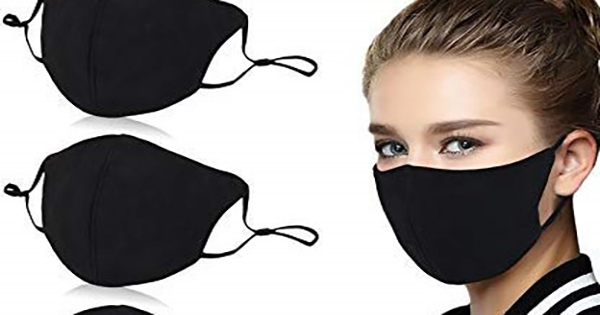 No Discomfort
we always focuses on designing a safety dust mask for both women and men. This new mouth mask adopts high quality cotton, making it soft and comfortable to your face, very effortless breathable to wear, and it won't induce discomfort
Adjustable
The ear loop of our cotton face mask is adjustable, you could freely change its length according to your face contour, preventing leaving trace on your face after taking off. One size fits most. Our 3 PCs cotton mouth masks are big enough for you to use.
Anti-Dust
Wearing this face mouth mask, you could be protected from dust, small particles on air, pollen and much more. Anti-dust, anti-odor; washable and reusable.
Application
This anti-dust mask is ideal for both women and men, suitable for cycling, camping, running, travel, climbing and daily use. Protect you from fog, haze, vehicle exhaust, passive smoking, etc.
Satisfaction Guaranteed
Customer satisfy is the eternal pursue of us, If you receive the anti pollution masks with a poor quality, we will give your money back. Please feel free to contact us.
2. Plastic Spray Bottle (4 Pack,16 Oz), Commercial Household Empty Water Sprayer Cleaning Solutions, No Leak and Clog, Bleach/Vinegar/BBQ/Rubbing Alcohol Safe, Squirt Bottles with Measurements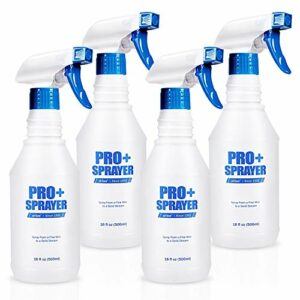 Airbee heavy duty spraying bottles are made from HDPE plastic, recycle code # 2, which is chemically resistant, safe for chemical solutions like Bleach, Vinegar, Rubbing Alcohol, etc. Withstands drops and won't shatter like glass. BPA Free.
Durably constructed polypropylene spray head (More than 30 thousand pumps test) with 304 stainless steel spring and precision valve and piston for leak & clog free use, no leak when turning them over or putting on its side.
Fore more detail please click the picture at the right.