Description
Product Detail
Color: You can select the color whatever you preferred and send to us.
Product package consist of one Khmer traditional jacket for men cost $630 (regular Price $700 – discount 10%) and for women have one  women's shirt and long skirt  with the cost $1,170 ( regular price $1,300 – discount 10%), thus the total cost is $1,800 make you can save $200.
Made from silkworm original handicraft from Cambodia.
Exported
Dry Clean Only
Everyday made better: we listen to customer feedback and fine-tune every detail to ensure quality, fit, and comfort.
Sample of Measurement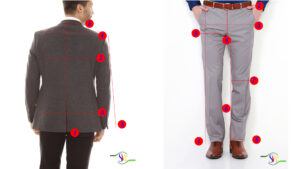 Please noted
The price based on the quality of cloth you are selected.
How to measure the jacket suit size, please click here